GARDNER DENVER - GD120 Drill
British Columbia, Canada
| | |
| --- | --- |
| Category: | Mobile - Rotary Drills |
| Equipment Number: | DR502 |
| Manufacturer: | GARDNER DENVER |
| Model: | GD120 Drill |
| Quantity: | 1 |
| Serial Number: | 1081 |
| Special Notes: | All component and maintenance records available upon request |
| Unit Hours-Site: | 66672 |
| Year: | 1979 |
| Reeler : | Missing |
$50,000.00 USD*
$57,500.00 AUS*
$25,000.00 PND*
$135,000.00 PEN*
$25,000,000.00 CLP*
*Alternate currency pricing is only an estimate. If a firm quotation in another currency is preferred please contact the equipment representative displayed with the advertisement.

Click to View Map

Printable Version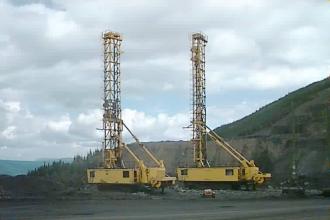 LOT OFFER considered on Drills
Mine Site:
Quintette Mine
Contact:
Menno Buhler
Phone:
250-242-1151
Fax:
250-242-3580
Fill out the following form to request information about this item.
Fill out the following form to send this item's details to a friend or colleague.