Support - Air Compressors
An air compressor is a piece of mechanical equipment used in process plants or mills and shops to deliver a higher pressure of air. CFM is the short for Cubic Feet per Minute and it is how compressors are rated and the relates to the amount of air volume moved by the air compressor. Sullair and Ingersol Rand are just two of many air compressor companies which service the mining industry.
2 items were found in Support - Air Compressors.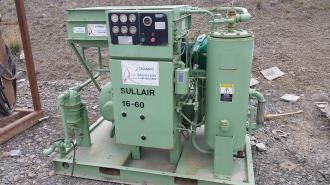 Price: Negotiable
More Info»
Other Categories